Apply for Respite Weekends
Camp Loyaltown isn't just for summer camp fun anymore! Camp Loyaltown has expanded to include Respite weekends. These weekends give the men and women we support the opportunity to enjoy additional time at Camp Loyaltown. So many of our campers have expressed the desire to be able to go up to camp again after their stay in the summer is over.
This new program allows Camp Loyaltown to take small groups up and give them a weekend in the country. We will accommodate a maximum of 8 campers along with 3 staff members. The smaller relaxed atmosphere allows the campers to get away and enjoy the many local attractions. There is a tentative itinerary, but with the group choosing the activities that they would like to participate in. It provides an opportunity for community integration and inclusion while allowing families and caregivers time to recharge.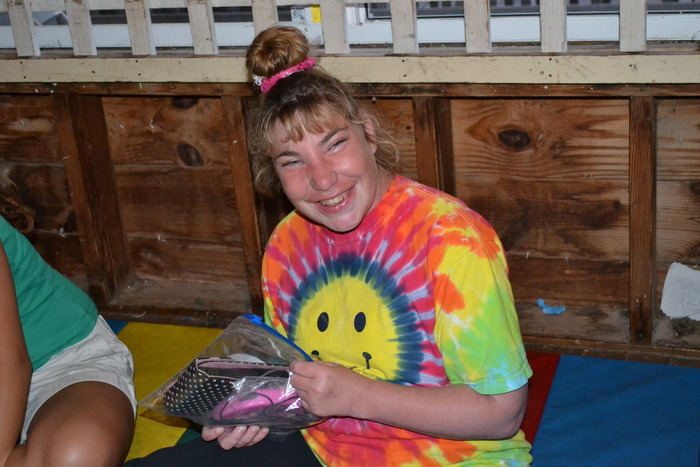 Respite Dates are the following (Adult sessions are for campers 18 and over and Children sessions are for campers 17 and younger):
January 27 – 29 (Adults)
February 3 – 5 (Adults)
February 17 – 19
February 24 – 26 (Adults)
March 10 – 12 (Adults)
March 17 – 19 (Adults)
March 24 – 26
March 31 – April 2 (Adults)
April 8 – 11 (Children)
April 13 – 16 (Children)
April 21 – 23 (Adults)
April 28 – 30 (Adults)
May 5 – 7 (Adults)
May 12 – 14 (Adults)
May 19 – 29 (Adults)
September 8 – 10 (Children)
September 15 – 17 (Adults)
September 22 – 24 (Adults)
October 6 – 9 (Adults)
October 13 – 15 (Children)
October 20 – 22 (Adults)
October 27 – 29 (Adults)
November 3 – 5 (Adults)
November 10 – 12 (Children)
November 17 – 19 (Adults)
December 1 – 3 (Children)
December 8 – 10 (Adults)
Please apply through Bunk1. Once the applications for the respite weekends are reviewed, you will receive a formal acceptance. Any questions about whether a guest's medical needs can be met during our respite weekends can be directed to Marissa Lamberg 516-293-1111 ext 5623